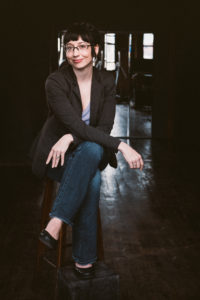 Incurable word-slinger.
Cautionary optimist
Cheeky anthropologist
Amelia Aldred is a writer based in Chicago, Illinois. Amelia's work has been published in Metaphorosis Magazine, Flash Fiction Online, South Side Weekly, Chicago Literati, Neutrons/Protons, Offbeat Home and the anthology Undeniably Indiana (Indiana University Press). In addition, she has authored articles on philanthropy and nonprofits. When Amelia isn't writing you can find her rambling through parks and museums with her husband and their imaginary dog.
If you came here looking for Amelia's nonprofit website, check out The Philanthropologist (though you are welcome to hang out here too!)